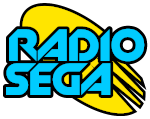 RadioSEGA
RadioSEGA is an online radio station that's been playing the best SEGA video game music 24/7 since 2006. If you love the blue company and would like to listen to LiVE shows hosted by passionate SEGA fans, head over to RadioSEGA.net and check it out. The SEGA Lounge is part of the RadioSEGA network of LiVE shows and podcasts.
Arcade Perfect Podcast
A podcast created and hosted by Darren Borg (Daz) & Sean Tagg (Taggsta) and focused on playing and analyzing game conversions to see how close they were to being Arcade Perfect one game per episode.
Longplay
The podcast that plays all the music you need to hear from gaming's greatest soundtracks. Hosted by ResidentSD. Download or stream new episodes every Thursday.
SEGADriven
SEGADriven is a SEGA news and information source that focuses on SEGA's console history, retro games and new software hitting the shelves. It shares a love of great, quirky, clever and down-right fun games - something that SEGA have always specialised in. They also have a YouTube channel that you should definitely check out. The best place to get a cyber razor cut!